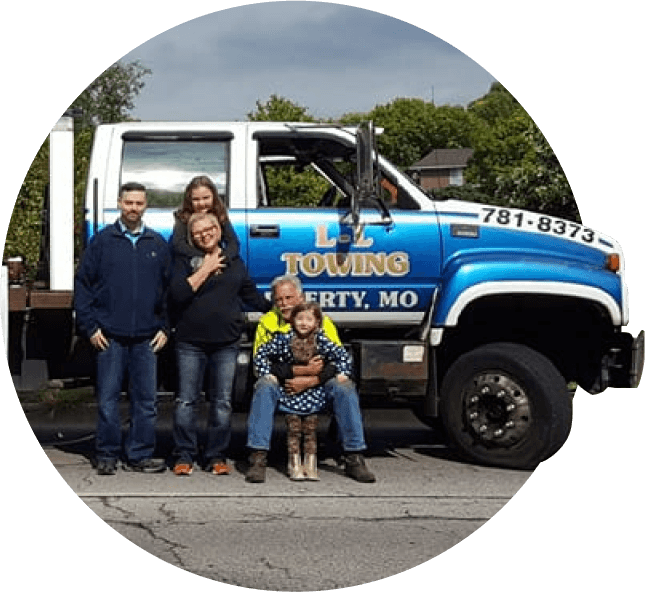 About Us
Since 1985, L-L Towing Co. has provided prompt and professional 24-hour towing, recovery, roadside assistance and hauling throughout Liberty, Kearney, the Northland and surrounding areas.
From passenger cars to tractor-trailers, we have the right equipment and experience to handle virtually any vehicle on the road.
Whether your keys are locked in the family car or a cement truck is overturned on the highway, call us at 816-781-8373 for fast and dependable service from our courteous, knowledgeable drivers.